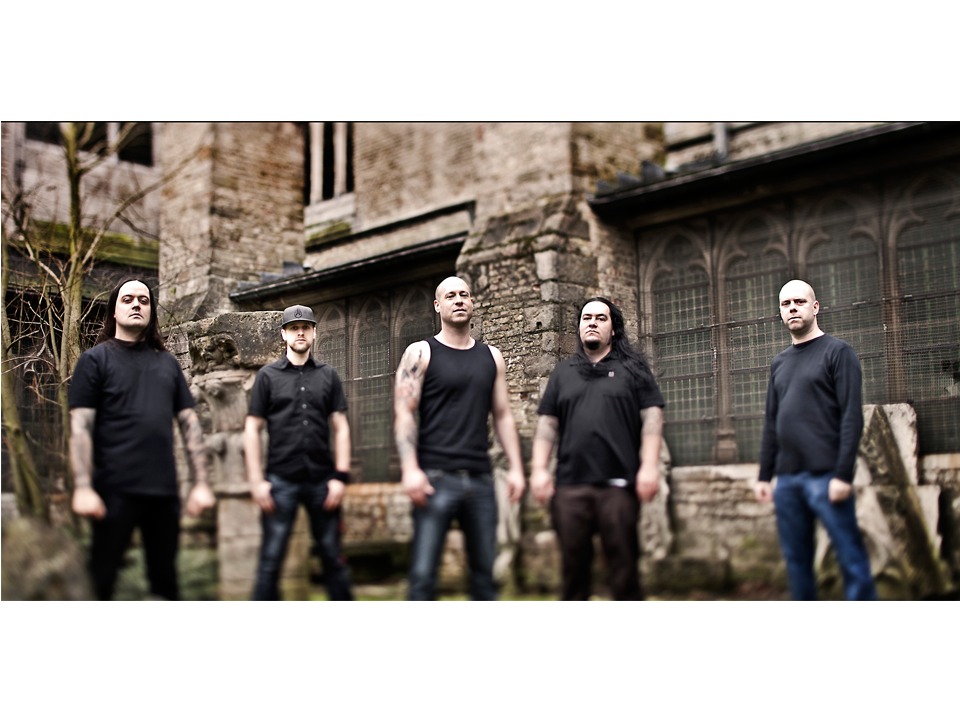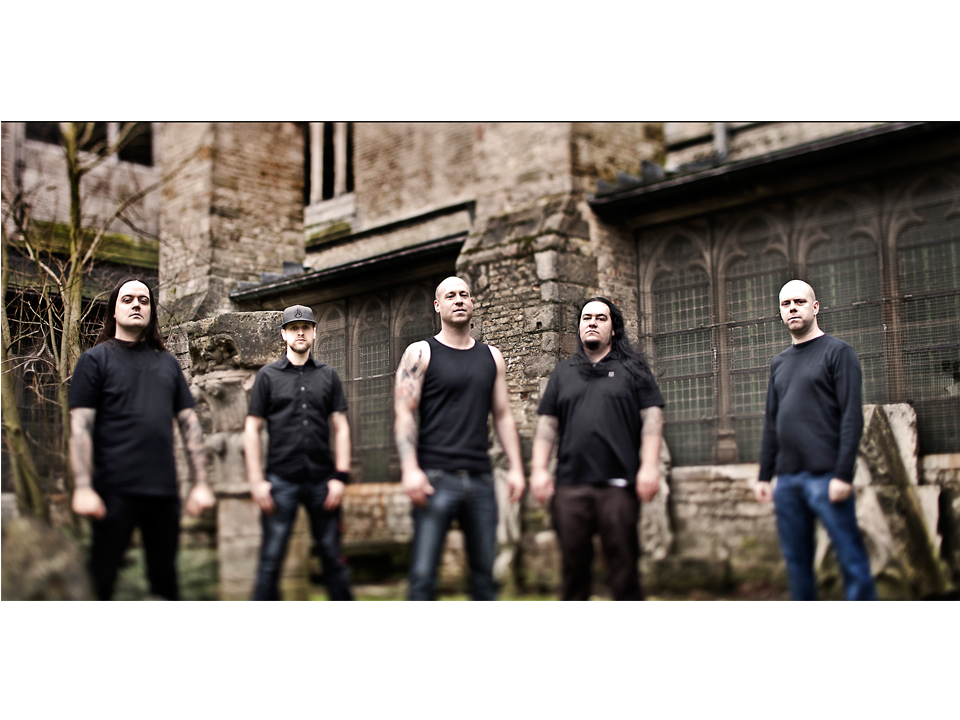 Persistence. If there's one word describing After All's essence, that would be it. Persistence, or dedication. Following the demise of their previous record company in 2010, After All found themselves back at square one: unsigned, but more than ever convinced of the exciting thrash metal they have in store. Without label support and with a new vocalist and bassist in their ranks, After All joined Killfest 2011, touring all around Europe with thrash legends Overkill, Destruction and Heathen.
Hard work pays off. After All's live reputation – and the self-financed EP the band released in support of the Killfest tour – drew the attention of Roadrunner Records. The first chapter in After All's collaboration with Roadrunner is the new album 'Dawn Of The Enforcer', officially launched at After All's show as opening act for Judas Priest in Antwerp, Belgium. The 11 tracks of the album showcase once more the true core of After All's music: thrash with class. After All understand the fine art of writing challenging songs, with memorable verses and choruses, not just some endless stack of riffs.
'Dawn Of The Enforcer' is After All's 8th full album. More than ever before, the band combine their roots in 1980s thrash metal with today's standards in heaviness. 'Dawn Of The Enforcer' has a timeless thrash metal feel. Obviously, there are certain links to the scene of the 1980's, mostly thanks to Sammy Peleman's wide vocal range: from vicious growls to crystal clear high pitched screams that make every Halford or Cyriis fan wet his pants. 
Guest appearances by Steve Smyth (Forbidden), Juan Garcia & Bernie Versailles (Agent Steel) and Joey Vera (Armored Saint) underline After All's musical taste and background even more. And what about the mind blowing artwork by Edward J. Repka? The ultimate thrash metal illustrator – Megadeth, anyone? Death, Nuclear Assault or Evil Dead? – brought nothing but the best possible fit to the table. The sense of detail in Repka's artwork perfectly mirrors After All's music.
Does that mean 'Dawn Of The Enforcer' brings us back to 1987? Of course not. After All are by no means a retro act. More than anything, 'Dawn Of The Enforcer' sounds like 2012: loud and heavy, crisp and dynamic. The record's impressive overall sound is the result of After All's intense collaboration with sound wizard Dan Swanö (Hail Of Bullets, Nightingale) at the infamous Unisound Studios in Örebro, Sweden. 
From the studio to the stage. Over the last couple of years, the band have been almost constantly on tour throughout the whole of Europe – from Norway to Greece – supporting well-known acts such as Judas Priest, Anthrax, King Diamond, Stone Sour, Fear Factory, Overkill, Testament, Forbidden, Agent Steel, Exodus, Sepultura, Candlemass, Armored Saint, Shadows Fall, Life Of Agony, Voivod, Paradise Lost, Saxon and many, many more. After All played high-profile festivals such as Graspop Metal Meeting (with Iron Maiden), Keep It True, Metal Dayz, Dynamo Metal Fest, and more. It's safe to say the campaign for 'Dawn Of The Enforcer' will only make this list longer…